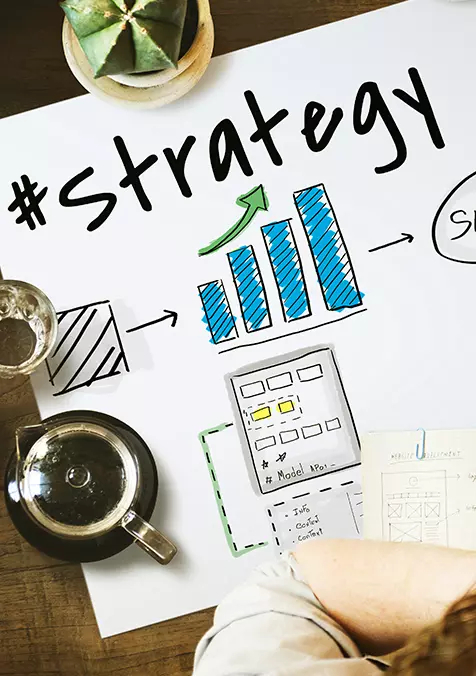 Strategic Advisory
Corporate strategic planning is one of the vital tools in recent days to improvise the potential growth pursuit. If you are confused about what you should do with your business and want to find answers to your dilemmas, it is high time you connect with us and get premium expert consultancy to uplift the working status of your business.
You may be asking yourself these questions:
Is it the right time for business expansion, and will it add to the value of my business?
Are critical mass enhancement and cost reduction a good option for the industry right now?
How to tackle the capital?
What makes our Strategic Advisory Services valuable for your firm?
We shall stimulate your thoughts and views regarding growth proliferation, diversification, and betterment of your business lines.
Other than that, we shall also provide all kinds of essential and crucial financial advice to give the much-needed kick to your business.
With the use of the latest strategic tools and planning analysis quotients, our experts will extrapolate a curve to analyze and assess your business's present status and how far it can reach with the timely and appropriate implementation and management of the strategic advice from our end.
As one of the leading CA firms, we have been extending our valuable advice to establish robust growth strategies for many entities.
We have a specially designated team well-versed in preparing an effective and accurate corporate strategy and plans and presentations that can convince all stakeholders.
Our strategic advisory teams are experts in providing business houses of all scales with exclusively designed executive guidance.
We mainly work by preparing a ground report, assessing the potential risk areas, identifying the technological glitches, and paying attention to any other factor currently holding the business at the backfoot. The second stage of our services includes eliminating these threats and coming up with modular ideas that can customize your business and act as a feasible strategy to boost your growth.
Boosting growth is not the only primary concern; our experts also devise strategies for individual clients regarding how they can maintain their unprecedented and stable growth over some time.
We aim to plan a strategy for you that reflects a high level of operation fluidity and is wholly based on the fundamental organizational structure. Such core initiatives make our models realistic and cost-effective.
We also provide optimum strategies for efficient outsourcing and modifying pre-existing organizational models that can objectify your mainstream goal and boost profitability.
Why Choose Us?
CM Shah & Co. will exert maximum effort to deliver the output that best suits our clients.
Our core aim is to act as a potential objective advisor and thus help the business board analyze and evaluate their current status.
Our experts will lead you through a guided process of making alternative crucial strategic alterations in the decisions and policies of the business.
We are lucky to have several satisfied clients who have adopted our strategic advice and guidance to have better profitability and establishment.
Our goal is to improve the overall alignment of your business strategies. Our dedicated team of strategic advisors has diverse knowledge on developing unique and real-time tailor-fit strategies that cater to the special requirements of individual clients.
We aid you in propelling your organization towards the epitome of success and sustainability.
For more details and all types of queries, connect with CM Shah & Co.