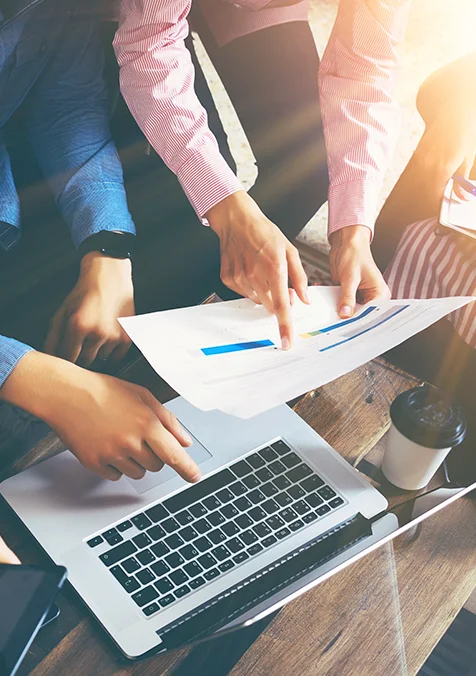 Planning and Management
The exchange control and other regulatory laws have significantly liberalized based on the policies of the government. However, there are still many restrictions and reporting and compliance requirements under such liberalized regulatory laws. Such compliance might be on-time in nature, i.e., to comply with only when entering into the transaction, and some compliances are repeated at the prescribed interval of period.
At C.M. Shah & Co., we can provide help from the planning to the final execution stage of such transactions from a regulatory law perspective.
Our Services for Planning & Management
Incorporation of Entity:
Formation and Incorporation of entities require detailed actions. We can help you in accomplishing the task. We have a systematic approach for the Incorporation of entities. Our experts start by identifying and discussing the objectives of any business, the operation scale, and the positive and negative aspects of a particular organization. We can advise and help both inbound and outbound proposals for the Incorporation of entities.
Exchange Regulatory Compliances, i.e. FEMA
For conducting hassle-free business operations in India, the compliance of transactions with the respective foreign exchange law is of utmost importance. The main goal involves many sub-tasks, from setting up bank accounts for the NRI to the adjunction of various disputes arising under the section of FEMA. We at CM Shah and Co can help you deal with multiple procedural aspects of various requirements under FEMA Compliance. Our team will help you constantly track and monitor all the difficulties your application placed at RBI and other competent authorities. We can even help you out with numerous post compliance services.
Foreign Contribution Related Compliances, i.e. FCRA
We offer all types of FCRA services, right from registration to assistance. CM Shah and Co is a one-stop solution for all kinds of Foreign Contribution related Compliance services. We provide all types of Foreign Contribution compliance advisory services.
Structuring and Restructuring of business having inorganic growth:
The progress of most business firms depends on the organizational structure of the business – both vertical and horizontal. With an efficient design, the business can develop better and yield better profits. The experts at C.M.Shah will guide you through these reorientation processes and develop full-proof strategies that shall cater to the unique need of your business.
Valuation related service
We have a team of dedicated and expert professionals who can help our clients to estimate the value of all their intangible assets and various other financial liabilities and assets. Intangible asset valuation and estimation and fair valuation of liabilities are some of our core services. We assist our clients regarding mergers, dispositions, and acquisitions. It also helps clients plan their taxes, resolve disputes, and chalk out strategic financial planning to take their personal and business profits towards heights.
Other regulatory law related compliances
Regulatory compliance is one of the core aspects of any business that upholds the integrity of a business. It is the adherence of the business strategies and operational modes with the guidelines and laws applicable for that particular business genre. If any company or industry is found to violate the rules or not comply with them, there could be severe consequences, including harsh legal punishments and fines. We guide our clients on all these matters to align with the laws and strategize to save the company from any tax penalty.
Why Choose Us?
C.M. Shah is a certified Chartered Accountancy firm with years of experience in consultation advisory services.
Be it the best financial advice for your company or planning out strategies to safeguard your firm from penalties, we have experts to guide you on all.
With our expert guidance, you will become more run your business more efficiently and achieve all your set objectives in your desired time frame.
For availing of premium planning and Management regulatory services at affordable prices, connect with us today. CM Shah is all set to help you out and would gladly answer all of your queries.