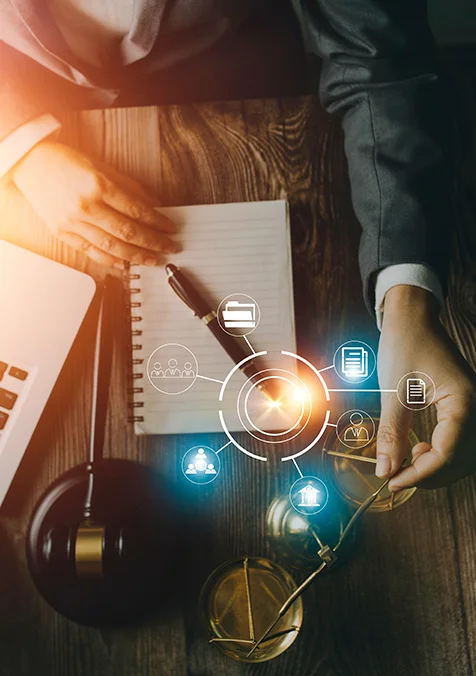 Representation Before Authorities
We, at CMS, can provide the service of representation before various regulatory authorities, such as the Enforcement Directorate (ED), Securities and Exchange Board (SEBI), Reserve Bank of India (RBI), Regional Director (RD), etc. With CM Shah & Co. you can be assured that all the case is represented in the best possible manner before the various authorities.
Why Do You Need our Help for Representation Before Authorities?
Representation and Appeal Services are one of our fortes. Our seasoned experts can understand the requirements for representation before the tax authorities better than others. From providing apt replies to the management and handling the notices, we can help you in every aspect of appeal and representation.
We also provide advice and guidance for preparing for all types of proceedings under the income tax laws. During a company's life cycle, there come multiple instances when they have to face disagreements with the various statutory and regulatory authorities. It is best if an expert like us can handle these.
Tax laws can have their uncertainties, and there is a chance of multiple interpretations. These differences can give rise to disagreement and collision between business heads, taxpayers, authorities, and subsequent litigation. Without a suitable proficiency in mastering these litigations, one cannot win and get away without loss. Hence, it is always better to hire experienced ca firms like CM Shah, who can handle such litigations and come out with suitable results. We have been conducting various genres of litigation for a long time and have ample expertise.
What is Special About Our Representation Services?
The litigation cases usually have audit objections as the commencement point. The correct address of the matter at this point can help to prevent further issues. CM Shah firm can help the client right from this stage. We provide impartial advice and legal opinion to the client on whether the case is worth contesting or not. We even have a dedicated litigation team to address the issues.
We help the client to reply suitably to any show cause notice sent by authorities. We have expert chartered accountants who have profound experience drafting such replies, and we diligently look into the client's welfare while doing so.
Our firm has a squad of able professionals who can assist attorneys in representing their cases before authorities. We even have a close association with the leading experts to guide our clients on this matter. We also have extensive expertise and experience helping our clients properly represent before government taxation bodies and other regulatory authorities.
On your behalf, our experts can represent your organisation or you as a private entity before various tax authorities and tribunals, which shall enable you to carry out hassle-free business management services.
Why Choose CM Shah Firms?
CM Shah renders expert services to their clients for representation before various tax and regulatory authorities for income tax matters, including income tax assessments.
Over the past years, we have built solid expertise in filing and handling various appeals and representations for clients under multiple tribunals and courts.
We are recognised as leading CA firms for filing multiple requests and providing guidance for representations.