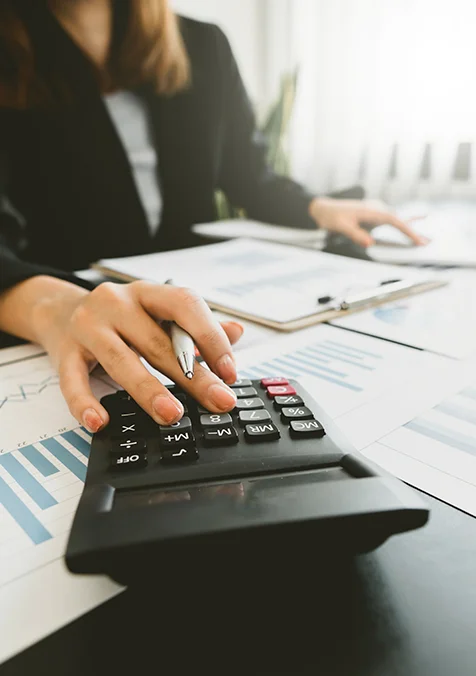 Statutory Audit
Every company requires a statutory audit to be done, as per the mandatory rules. A statutory audit is a process where the accounts of a particular organisation are audited. It is a mandatory process, declared by law and done by every independent business or organisation. Though it is a complex process, if done with the right personnel, it can be successful.
Our team at CM Shah & Co. provides expert assistance to conduct statutory audits. But, again, the company or organisation has to provide in-depth information about every aspect of the company for the auditor to conduct a successful auditing session and come out with the right results.
What Information CM Shah & Co. Needs for Statutory Audit and How It Works?
CM Shah & Co. is the one-stop destination when it comes to offering robust services at affordable and competitive prices. Let us understand how the statutory audit works:
Total Assets
Assets are the main component of any business or organisation. It is a company's responsibility to declare and show the auditor all the owned assets, and the auditor, too, should physically check all the assets. We make sure that there is no existing or possible discrepancy regarding the assets.
Total Inventory
Inventory is the component that attracts and keeps the customer base of a company. We thoroughly and physically check all the inventory or product stock to ensure that it matches the calculations and is accurate and has no excess without proper proof or documentation.
Loans
Loans are a crucial part that an auditor should thoroughly check. All the loans that were taken and their subsequent management should take place under the governmentally regulated law of Section 189 under the Companies Act of 2013. Anything not following the rules should be deemed illegal and shall be noted immediately. It also has to be checked whether all loans that were taken and their repayment process have proper documentation and official sanctions.
Statutory Dues
In general, statutory dues include income tax, GST (Goods and Service Tax), sales tax, customs duties, cess and many more. We run adequate checks regarding the clearance of these statutory dues, which a company needs to do annually. Apart from that, these dues should be cleared to the concerned authorities with proper documentation.
Total Deposits
Every company should have a reasonable monthly or weekly bank statement. It denotes all the financial transactions a company has undergone, speaks a lot about its economic conditions, and deals with various parties. We check all the banking and transaction details, especially the deposits and withdrawals, to determine the company's value.
Annual Profit and Loss
Profit and loss are something that a company has to deal with regularly. Specific details of the profit and loss incurred help us to determine the company's financial condition. It also allows us to evaluate the yearly turnover and the assets lost during a particular financial year.
Why Choose CM Shah for Statutory Audit?
Our firm is a very experienced audit service provider and is known for its systematic and professional approach to all audit processes.
Our talented experts have conducted statutory audits for various companies in different industries.
With our statutory audit services, you meet all compliance requirements and improve your business processes.
Only with the accurate information can we, at CM Shah & Co., run a thorough statutory audit and advise you of the further steps you should take to grow and develop. Get in touch with the company at the earliest, to reap the benefits of the services provided by the organization.