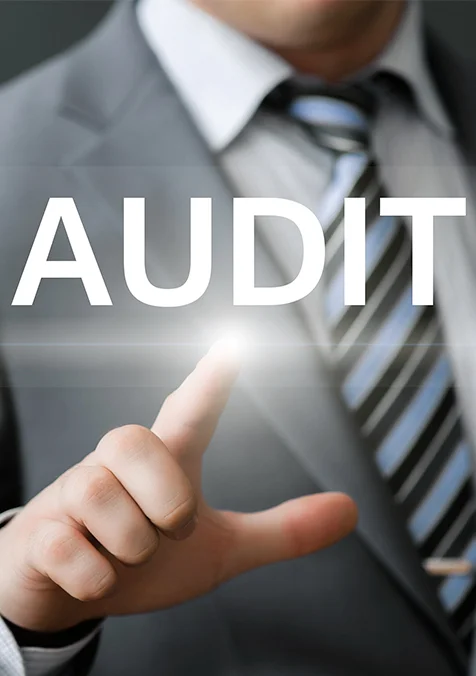 Management Audit
Management audit is the act of analysing and examining the performance of particular organisational management systematically and adequately. CM Shah & Co. are pioneers in carrying out this systematic audit process for various management institutions.
The Steps in Our Management Audit Process
We analyse the risks in the following format to perform successful auditing.
Determining the Risks&lt

The team we deploy is an expert who collaborates with the company's team to assess the business's market. This helps to determine the key areas which can be a potential risk. The structured risk list can be further used for studying the factors.

Assess the Risk Factors

After the complete risk structure is ready, our team then assesses and prioritises them according to their significance to work on it and move ahead eventually.

Attain the Business' Risk Control Policies

Every business has risk control policies to deal with the key risks a company may face in its operating environment. Our job is to assess the potential risks and then access the business' risk control policies to use them while dealing with the targeted risk.
What Makes CM Shah & Co.'s Management Audit Services Special?
We Identify the Residual Risks

After the essential risks are determined and treated accordingly, we look for the residual risks found after the auditing process is complete. This test is run to ensure that all the risk points are covered while minimum factors affect the company operations. This also helps in a successful audit, keeping the business performance healthy.

Provide Regular Communication

Our team at CM Shah & Co. keeps continuous communication and connection with the management team of the particular company to have a regular update on the company's development and progress through the market. This communication mode also helps us run a constant analysing process of those issues that can affect your performance around the year.