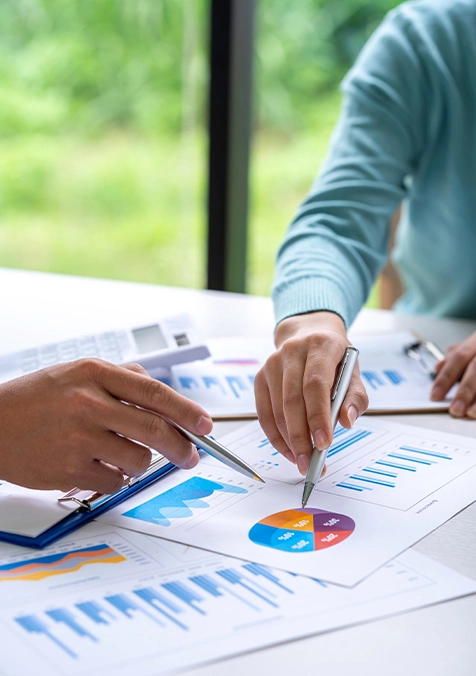 Tax Advisory And Planning Service
Whether you are a salaried individual, a startup, or an established business, you need a tax expert to manage all your tax affairs efficiently. By hiring a professional tax advisor, you can prevent tax-related losses, remain compliant, and avoid unnecessary penalties resulting from not paying taxes in time.
To guarantee your business operates smoothly and to keep it profitable, you need to be constantly in touch with changing tax regulations. At CM Shah & Co., we have qualified chartered accountants and tax experts who are conversant with every tax law and will take care of all your tax worries, keeping you out of trouble with tax authorities.
Our Tax Advisory Services
Our services will include:
Providing timely advice on domestic and international tax matters
Formulating strategies to minimize tax liabilities while complying with the rules and regulations
Preparing and filing income tax returns in time
Filing GST returns within the stipulated deadline
Helping you stay updated with the ever-changing tax regulations
Providing support during transformation projects like acquisitions or mergers
Providing technology-enabled solutions to enable efficient management of taxation
Representing your business before relevant government authorities
Helping you draft replies to notices from the tax department
Conducting periodic health checks and reviews of business operations to improve tax compliance and optimize taxes
Why do you Need Our Tax Planning Services?
Tax planning will help bring down your tax liabilities and increase your income, whether you are a salaried person or run a small or large business.
You can then invest your savings in the right way to get good returns and achieve your targeted objectives.
With our assistance, you will stay updated on ongoing changes in income tax and GST regulations, which is essential to remain on top of your business.
We will identify your risks and diversify your investments as per your risk tolerance levels so that you can earn maximum returns. Our financial experts will understand your goals and the timelines you have set to achieve them.
Why Hire CM Shah & Co. for Tax Advisory and Planning Services?
Our team with qualified accountants, and tax and legal professionals, has worked with several clients belonging to diverse industries.
We know everything concerning national and international tax regulations and always stay current with changes in tax legislation.
We provide effective tax planning services to individuals, and all business structures, be it sole traders, trusts, or partnerships.
Over nearly 75 years, we have assisted many businesses in managing their taxes efficiently, grow their business, and increase their income.
Our experts understand the environment in which your business operates and help you grow by providing customized tax advice based on your situation.
With our strategic tax planning, we have helped several individuals meet their financial goals, be it for their retirement, children's education, marriage, housing, or other requirements.
We will help you get refunds within the shortest possible time.
Our team will also prepare your documents and help you submit them when you file your tax returns.
We are always mindful of our customers' need for confidentiality and ensure that your personal data is secure with us at all times.
Customer satisfaction remains the topmost priority, and we spare no effort to provide prompt and proactive service whenever needed.
Our business advisory and planning services are very cost-effective, and we will guide you at every step to maximize your income and achieve your strategic objectives.