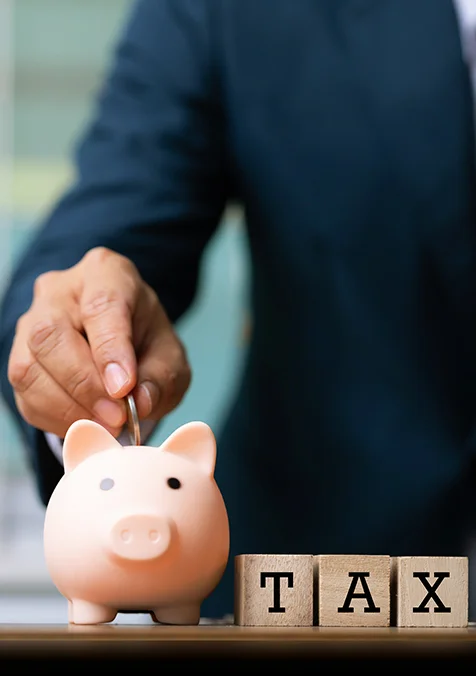 Tax Audit- Definition
A check, review, verification, or examination of a record, transaction, account or other item is referred to as an audit. A tax audit is a process of verifying and inspecting a taxpayer's accounts to ensure compliance with the terms of the Income Tax Act.
Tax audit is the tax department's formal inspection or audit of the tax return that taxpayers file as required by law.
Purpose of Our Tax Audit Services
Our Tax audit helps you achieve the following goals:
We help you keep your books up to date. This also helps your documents to be certified by a tax auditor.
After a careful review of the account books, we note any findings or irregularities and report them.
Reporting required information, such as tax depreciation, compliance with various income tax requirements, and so on.
All this assists us in checking the accuracy of the taxpayer's income tax returns. Calculating and verifying total income, claiming deductions, and so on becomes simpler.
Benefits of our Tax Audit
Tax audits come with many benefits.
Here are a few of them-
We ensure that the books of accounts and all other records about revenue and spending are correctly maintained, avoiding the last-minute rush and panic.
We ensure that the businesses record the complete income and deduction claims correctly and accurately.
It reduces the likelihood of deceptive practices. Our tax auditing aids in the accurate reporting of financial statements to tax authorities.
It identifies the accounting system's flaws and allows suggestions for change.
An audit allows for the provision of advice that can result in genuine financial gains for a company.
For employees, consumers, and suppliers, an audit gives confidence to published information.
Why choose us for Tax Audit?
We are a very respectable firm with a history of loyal clients when it comes to tax audits.
Our firm consists of seasoned experts who will give you the experience of a hassle-free and easy tax audit.
We make the tax audit process smooth and easy to understand for you by updating you on every stage.
Over the years, we have been providing customised plans for our clients and have made our services forever compliant with the current legislation needs.
Our advisory and other associated services aim to make your tax journey easier and fearless.